Please note: This is an archive of a previous concert

Harpenden Public Halls will once again host the Lea Singers' annual Christmas Concert, FestiveLea, an evening of uplifting singing, popular carols, with free mulled wine, mince pies and festive cakes.
With a selection of well-known carols for audience and choir interspersed with some beautiful (and occasionally silly) numbers for choir, this is the perfect start to your Christmas break.
We will be performing Ring the Bells by Paul Fincham, in support of homeless charity, Crisis.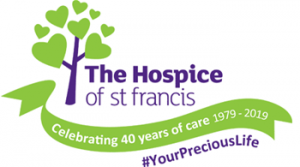 There will be a charity raffle in support of The Hospice of St Francis to win some fabulous hampers. The Hospice of St Francis is a charity which helps 2,000 local people and their families, in Hertfordshire and Buckinghamshire, to live their precious lives well through improving symptoms, achieving personal goals and helping them to feel safe.
Tickets £15. Under 18 and students £5.
In person: Stage Door, 2 Piggottshill Lane, Southdown, Harpenden AL5 1LH  map
By phone: 07939 366283
Harpenden Public Halls, Southdown Road, Harpenden, Hertfordshire, AL5 1TE  map
The Holly and the Ivy John Gardner
In the bleak mid-winter Darke
Away in a Manger Normandy tune arr Reginald Jacques
In Dulce Jubilo Arr Pearsall
God Rest Ye Merry Gentlemen
Es ist ein ros Praetorius
My Lord has come Will Todd
Follow that star Peter Gritton
Organ Solo by Polina Sosnina
Introduction et Variations sur un ancient Noel Polonais Guilmant
Hark the Herald Angels Sing
Ding dong Merrily on High Woodward arr Wilcocks
Ríu Ríu Chíu Flecha
Ring the Bells Paul Fincham
O Holy Night Adam
Harpenden Twelve Days of Christmas
Twelve Days after Christmas Craig McLeish
O Come All Ye Faithful
Merry Christmas Everyone Bob Heatlie arr Penny Ward
We Wish You a Merry Christmas Trad arr. Warrell
The Lea Singers
Guest Conductor Laurel Neighbour
Organ Polina Sosnina