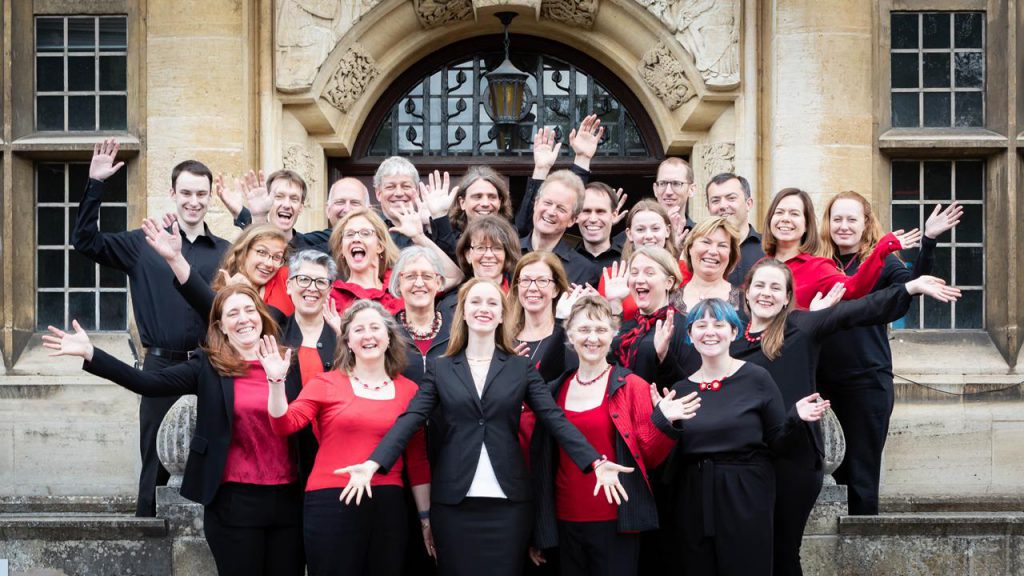 The Lea Singers are a Harpenden-based chamber choir of 30 singers. Our aims are to achieve high standards of singing and performance, and to contribute to our local community.
Our annual programme typically includes 6-8 concerts in the Harpenden area and further afield, a cathedral tour, open singing days and the occasional recording. We rehearse on Wednesday evenings at St George's School, Harpenden. The choir is known for good music making, varied repertoire including commissions, excellent soloists, interesting concert venues and loyal patronage of a range of local hostelries…
We come from a wide range of musical backgrounds and have a thriving interns scheme for talented singers from local schools.
Over our 59 year history, the Leas have sung under 12 permanent conductors and many guests, each of whom has made a distinctive contribution to our style and repertoire. In October 2016 we appointed Tori Longdon to take up the baton.
The Lea Singers are a registered charity. In our first 50 years, we raised over £50,000 for local good causes.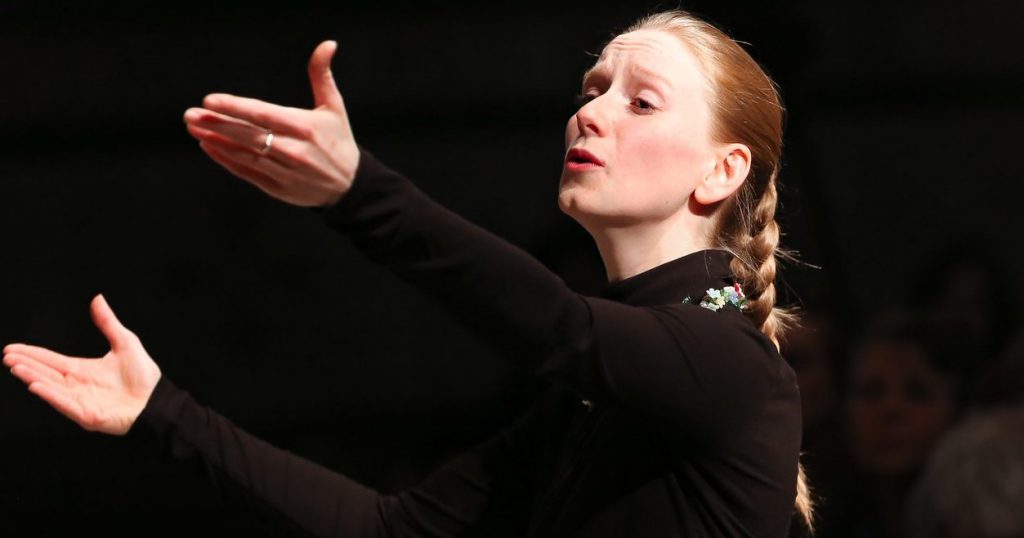 In October 2016 The Lea Singers chose Tori Longdon as their twelfth conductor.
Tori enjoys a busy portfolio as workshop leader, presenter and conductor, principally of Covent Garden Chorus and Myriad Chamber Choir, along with The Lea Singers. She is the Founding Director of Consort of Voices (previously Templar Scholars), a professional choir that has sung in St John's Smith Square, St Martin-in-the-Fields and Southwark Cathedral.
Tori studied at Durham University and the Royal Academy of Music, where she was awarded a distinction for her MA in Choral Conducting and studied orchestral conducting with Sian Edwards, later taking part in the Royal Philharmonic Orchestra's Women Conductors' Scheme under Alice Farnham. She is a passionate advocate of music education, working regularly with young singers both as a conductor for the National Youth Choirs of Great Britain and the Hertfordshire County Youth Choir, as well as coaching at Junior Guildhall, for the Royal School of Church Music and for the Voices Foundation. She is the International Director for Alpha Choral Courses in Shenzhen, China.
Tori believes that raising awareness of the arts is crucial to its continuing success. She is a conductor and adjudicator for Songs of Praise and has appeared as a judge and presenter on BBC1, BBC2, BBC Three Counties Radio, Talk Radio and Classic FM. She was shortlisted for a 'Woman of the Future' award in 2019 for her contribution to Arts and Culture. In March 2020 Tori co-founded Stay at Home Choir – with Swingle singer Jamie Wright – to offer people from all over the world the opportunity to sing together online during the pandemic. 23,000 singers continue to regularly take part.
A word from our conductor
I'm delighted to be working with the Lea Singers, a committed and passionate group of singers with a strong reputation for music making in Harpenden. Plans are already afoot to take us up to our 60th Anniversary Gala Concert in 2020 [Covid-delayed to March 2022], and also to develop the artistic ethos of the choir to reflect their zest for performance, and their commitment to authenticity.
The single greatest gift which a choir possesses and which an orchestra does not is the gift of text. As singers we have total control of this wonderfully expressive tool, but with that comes the responsibility to realise its full potential, by delivering it in such a way that the audience doesn't just listen, but hears and understands.
Too often in choral music the skill of performance is overlooked in the quest for accuracy, but the Leas' arresting performance of the Matthew Passion in 2016 has already shown their forward thinking attitude to presenting choral music and engaging with their audiences. Over the next few years we'll be building on this; looking at how we perform when singing different genres of music in order to enhance the meaning of the texts we sing.
We hope to continue to provide you with fresh perspectives of well known works, and to introduce you to new works which may, in time, become favourites.
I hope to see you at a concert very soon.
Victoria.
The Lea Singers have developed a varied repertoire, and aim to promote a large scale orchestral concert every other year. Large scale works have included:
Bach's St Matthew Passion (semi-staged in St Albans Abbey, with professional soloists and period instrumentalists), St John Passion and B Minor Mass
Handel's Messiah
Monteverdi Vespers
Britten's St Nicholas Cantata with the St Nicholas boys' choir.