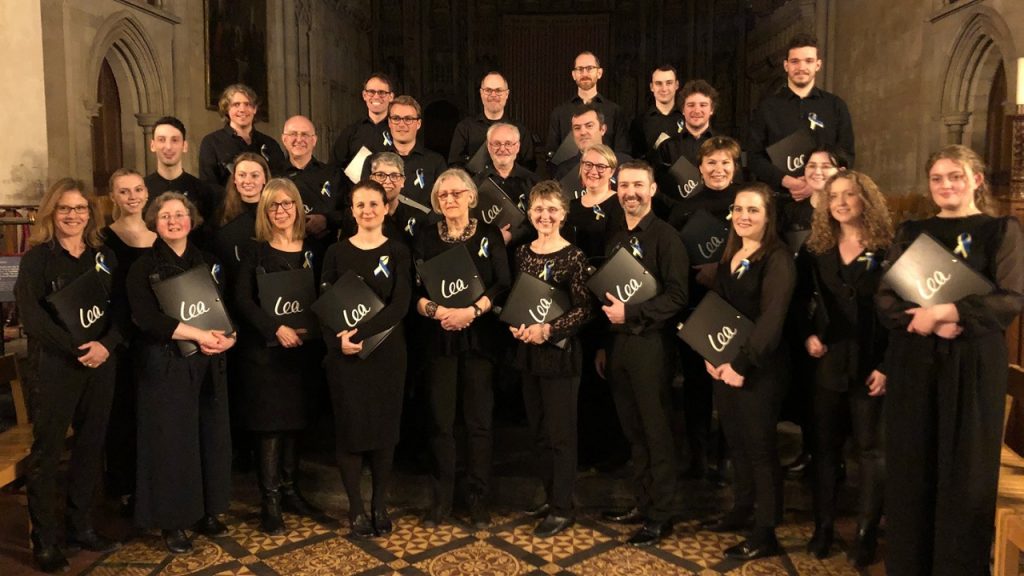 The Lea Singers are a Harpenden-based chamber choir of 30 singers. Our aims are to achieve high standards of singing and performance, and to contribute to our local community.
Our annual programme typically includes 6-8 concerts in the Harpenden area and further afield, a cathedral tour, open singing days and the occasional recording. We rehearse on Wednesday evenings at St George's School, Harpenden. The choir is known for good music making, varied repertoire including commissions, excellent soloists, interesting concert venues and loyal patronage of a range of local hostelries…
We come from a wide range of musical backgrounds and have a thriving interns scheme for talented singers from local schools.
Over our 62 year history, the Leas have sung under 13 permanent conductors and many guests, each of whom has made a distinctive contribution to our style and repertoire. In May 2022 we appointed Ben Kirk to take up the baton.
The Lea Singers are a registered charity. In our first 50 years, we raised over £50,000 for local good causes.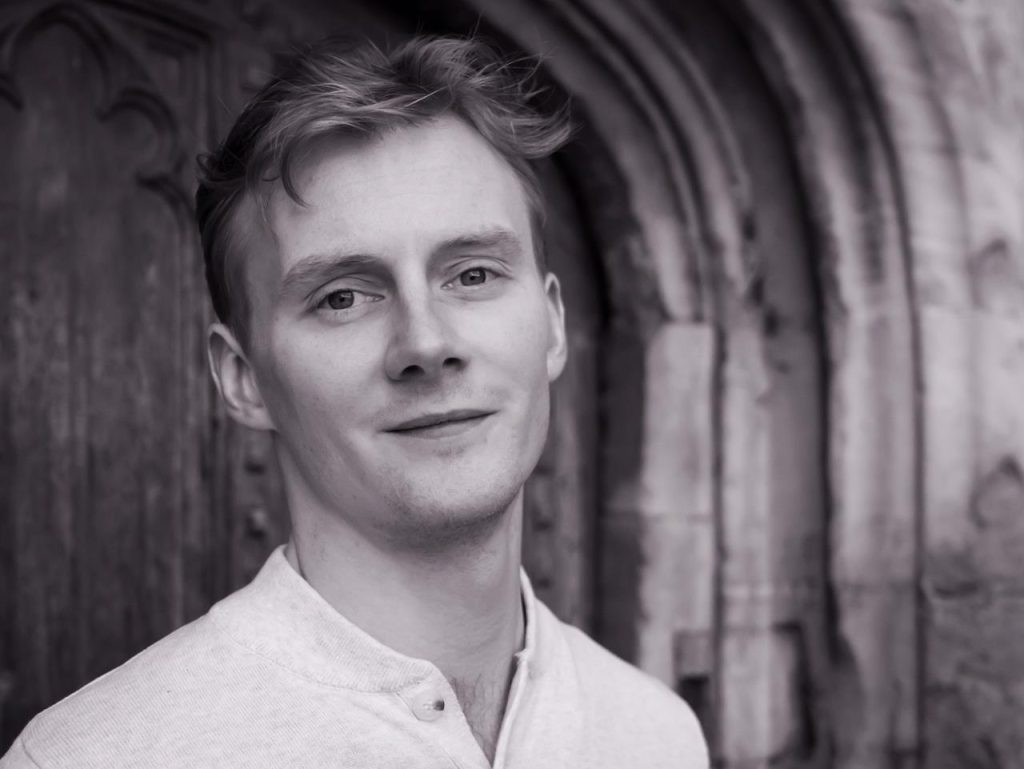 A word from our conductor
I am delighted, and more than a little excited to begin as the 13th Musical Director with the Lea Singers!
I have been following the Leas ever since my family were living in Redbourn, in 2010. A school friend of mine from Christ's Hospital, and a near neighbour in Redbourn, had auditioned for an internship with the Leas. She was a promising soprano; and I remember that even though she was unsuccessful with her audition, she came away glowing about how professional the rehearsals had been under Ben Goodson. As one of the best young sopranos in our school, I thought this must be a seriously ambitious choir.
In 2011 I moved to Tallinn to begin what would be 8 years of Conducting studies at the Estonian Academy of Music, under Tõnu Kaljuste. Since then, my cousin Rosie Harrison sang as an alto intern 2017-18, and I continued to hear great things about the choir whilst I was abroad studying.
Now it is time for me to share my own musical ambitions with the Lea Singers, and I look forward to introducing you to a little of the Baltic choral music which I've discovered, and to continuing the Lea Singers' legacy of outstanding singing qualities in a variety of styles, and promoting the choir as a flexible ensemble which can turn its hand to anything choral and deliver memorable performances.
We've only just started planning the 2022-23 season so our concert ideas will follow. I can't wait to meet you and get to explore inspirational music-making together.
The Lea Singers have developed a varied repertoire, and aim to promote a large scale orchestral concert every other year. Large scale works have included:
Bach's St Matthew Passion (semi-staged in St Albans Abbey, with professional soloists and period instrumentalists), St John Passion and B Minor Mass
Handel's Messiah
Monteverdi Vespers
Britten's St Nicholas Cantata with the St Nicholas boys' choir.